Wish your home was bigger?
With growing families, the accumulation of more stuff or an opportunity to work from home, many Australians need more space – and they'd prefer to make their existing homes bigger rather than move.
Did you know that your roof space may unlock up to 30% more space?
At Attic Group, we're the attic renovation experts can can help you get the most out of that unused space right above your head. From design and plans, through to council approvals (if required) and the actual build, we're your one-stop shop for maximising your attic's potential.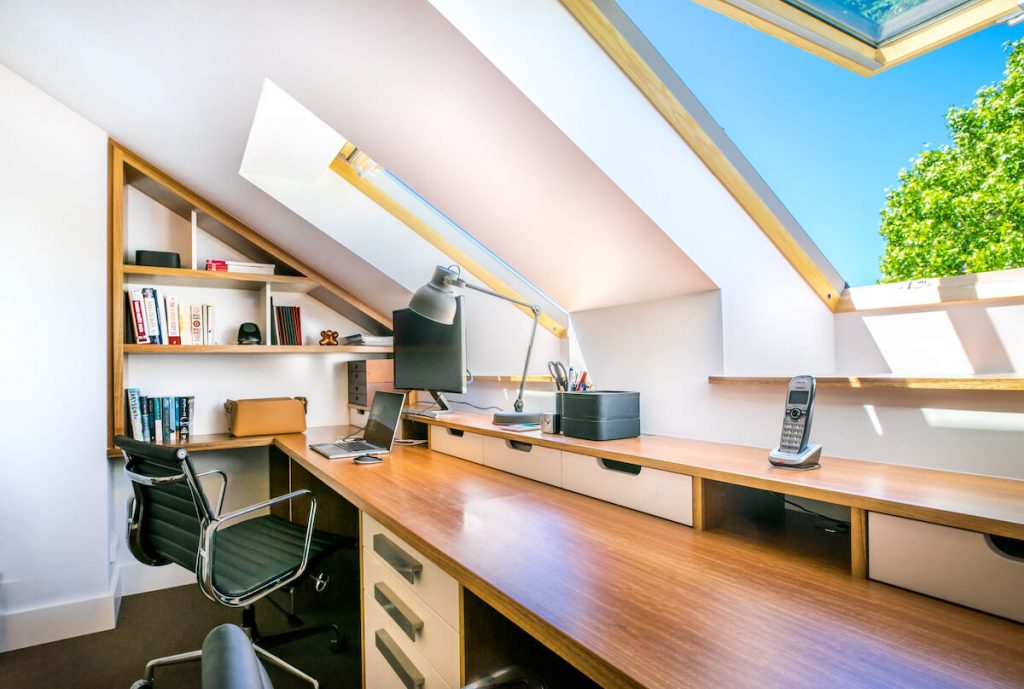 Converting vs Moving
If you're a home owner, the first decision you'll need to make when seeking more space is to decide on whether you want to move out, or move up.
Here are a lost of pros and cons you may wish to consider about moving out, or converting your attic to help you achieve the lifestyle you're looking for.
List of pros & cons:
Pros
Remain in existing property
Add value / equity
Avoid the costs / hassles of moving
Customise to your needs & tastes
Faster than selling & buying
Cons
Lose some space for internal stairs
Costs can escalate if choosing wrong builder
Pros
Opportunity to move closer to work, friends, family
Choose property with added benefits eg. pool, garage
Cons
Moving is stressful
Selling existing house
Stamp duty, legal fees and moving costs
Limited properties available within budget
Decide what you'll do with the space?
If you've decided to convert your attic, you'll need to decide what to do with the space.
Storage rooms do not require council approval. Living spaces generally do not require approval although we'll assess each attic individually. Any room with a bedroom generally will require approval.