Need ideas or inspiration?
View our attic conversions and extensions portfolio with projects in Sydney & Melbourne
Period Charm, Modern Glamour

Matty and Tom's house was dark and cramped. Downstairs, a new open-plan kitchen, meals and family area provides gracious living with modern style. Upstairs comprises two generous bedrooms, a bathroom, lounge and study, as well as an additional large walk-in wardrobe. Combining elegant modern highlights with the home's original period charm, Matty and Tom's "new" house affords very comfortable living and plenty of scope to entertain.
Plenty of room to grow in Hawthorn

Louise and Qiang are a professional couple both working from commercial premises and from home. To that effect they have a couple of offices in their house taking up valuable space their growing family needed to use. Their children were running out of space in their period home. Typical small rooms at the rear of the residence left the children with cramped bedrooms and without an indoor play area.
The Man-Shed in the Attic

Greg wanted more space for his extensive collection of woodwork tools and parts, and to be able to park the car in the garage from time to time. He also wanted to separate the dusty work of sawing and sanding from the cleaner work of assembly and finishing. A premium electric ladder provides convenient access to the new, architect-designed man-shed in the attic.
Let There be Light (and Space)
Kerin and Tom wanted more space for their growing children, a work room a music room and office. Clever reconfiguration of downstairs, along with a new upstairs affords the family with a spacious lounge and dining area, along with a modern bathroom and laundry, and two new bedrooms and bathroom upstairs, all bathed in natural light.
California Bungalow Reimagined
Alison and Daniel needed to extend their period home to more comfortably accommodate their growing family. Extending both upwards and to the rear they favoured retaining the California Bungalow style and sensibility rather than adopting a more modernist and contrasting style.
California Bungalow Within
Betty and John wanted more space for their three children and a relief from everyone sharing a single basic bathroom. A new main bathroom downstairs was complemented with two spacious bedrooms and an extra bathroom upstairs accommodated entirely inside the existing roofline, with skylights providing generous natural light.
Semi-detached Grows Up
Jane and Barry and their two children shared a compact semi-detached with space at a premium. The reconfigured ground floor now contains a larger lounge room, new dining room, a study area and a refurbished kitchen and laundry. Upstairs accommodates a second lounge/study, two bedrooms and a second bathroom.
A magazine worthy attic conversion in Toorak, Melbourne
The roof space of this detached home was converted into a luxury space, including spacious living area complete with study nook, balcony, two bedrooms and a bathroom.
In this attic design, it was important to respect the original, existing architecture, while ensuring the new attic space had a contemporary feel. The inclusion of more light and the retention of character details were the key to the project's success.
View Project
Get started with a free quote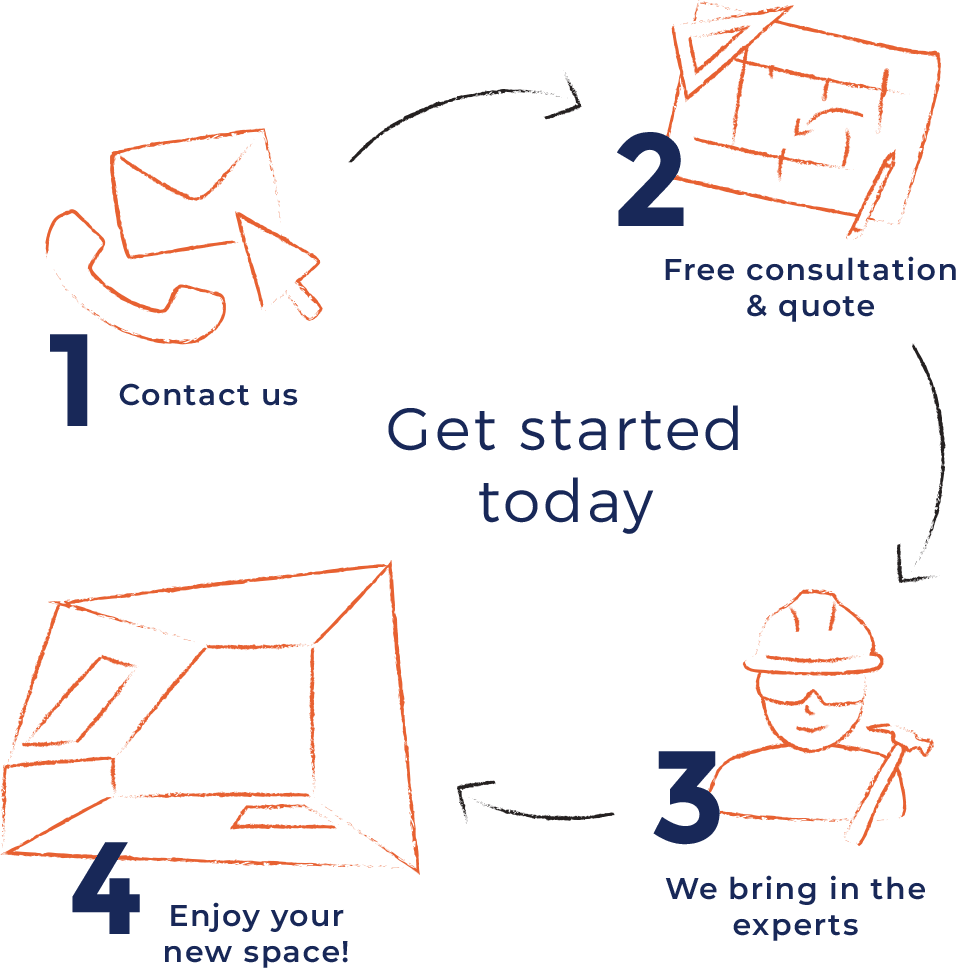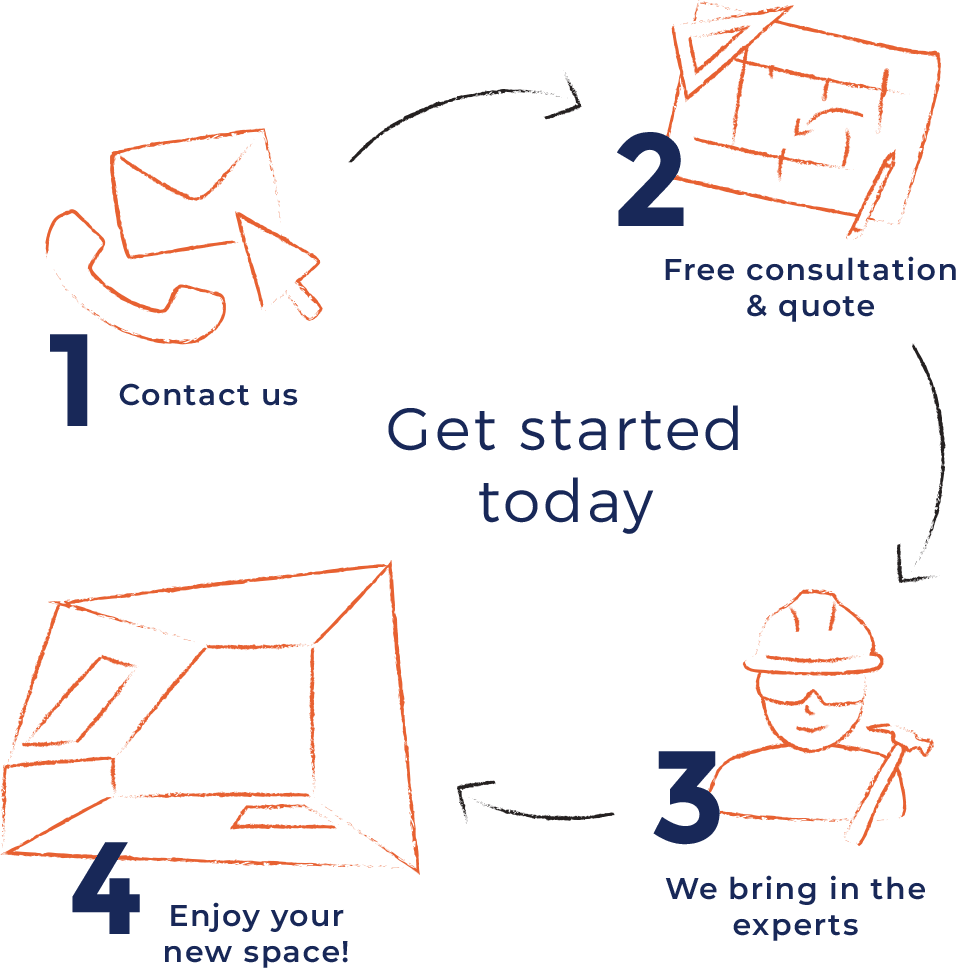 Get started with a free quote