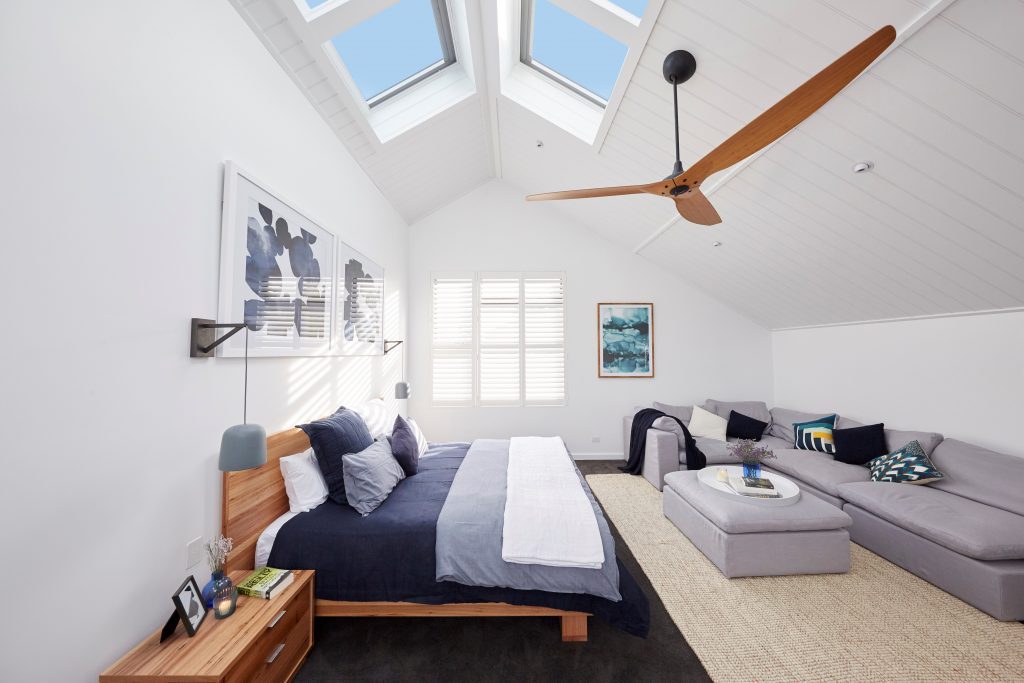 Skylights can completely change the look and feel of a room by creating a feeling of increased space. By bringing more natural light into a room, you are introducing dispersed light which comes in at all angles and eliminates shadows and makes the space appear bigger.
Natural light and ventilation also help to keep your home healthy and can reduce electricity costs. There are countless benefits to introducing skylights to your home.
Our team are experienced and skilled at installing skylights and helping you to decide the best placement for your home. We supply both major skylight brands, VELUX and Fakro.
Skylights can be installed in almost any room in your home, here are our favourite uses of skylights.
Five inspiring examples of skylights in the home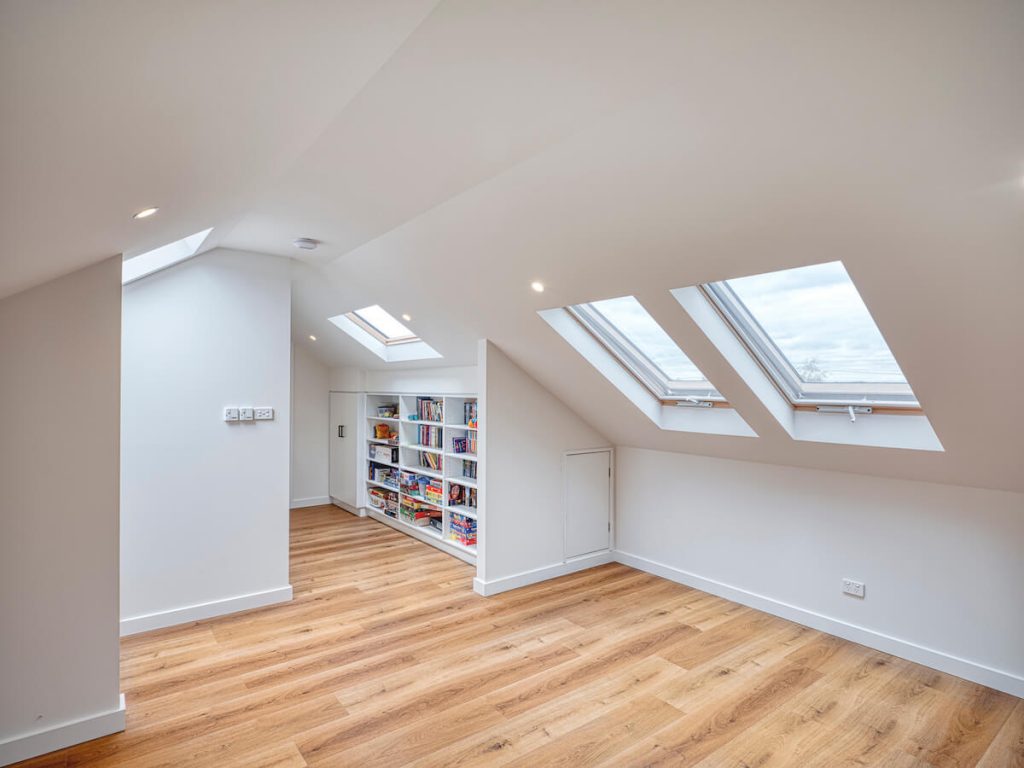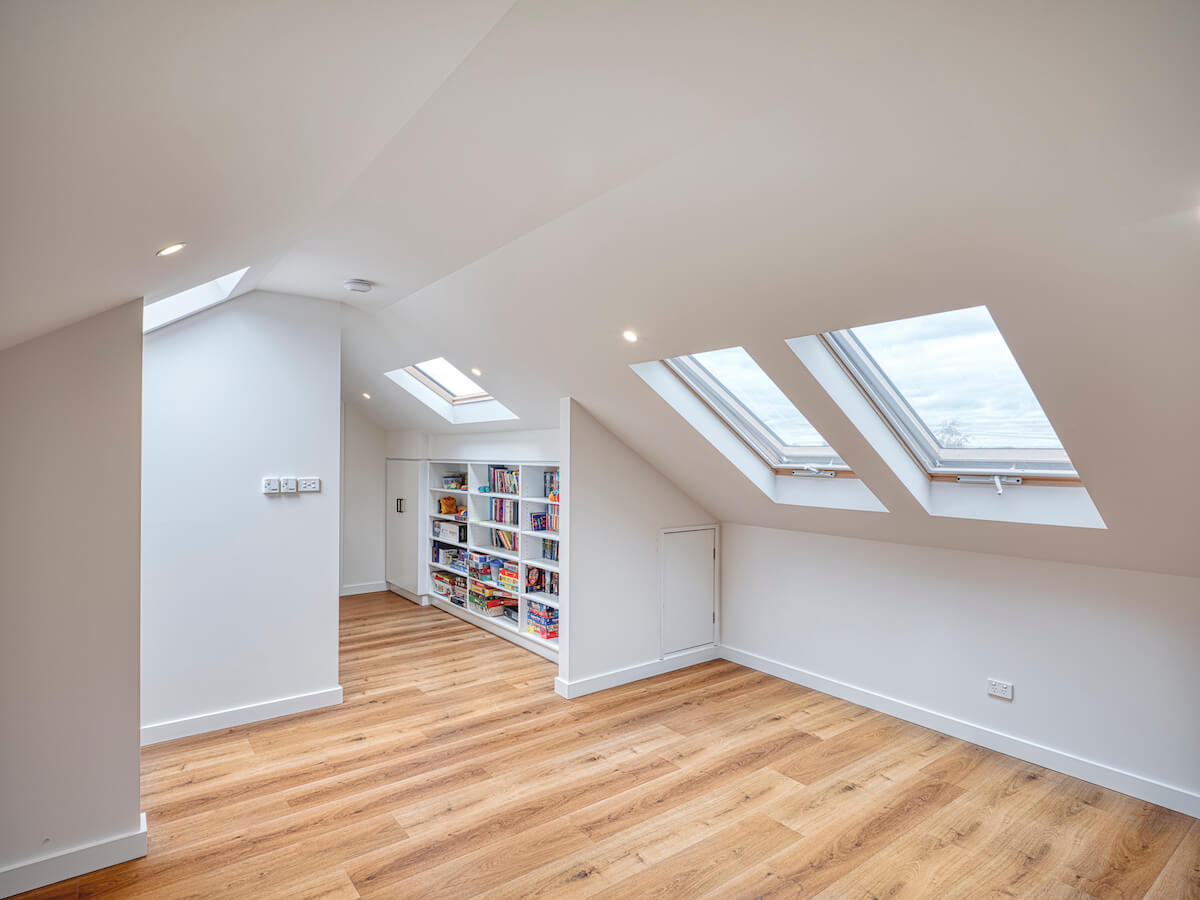 Skylights in an attic conversion
The attic was converted into a home office and rumpus room, with plenty of storage. The use of multiple skylights brightens the room. These skylights have electric shades.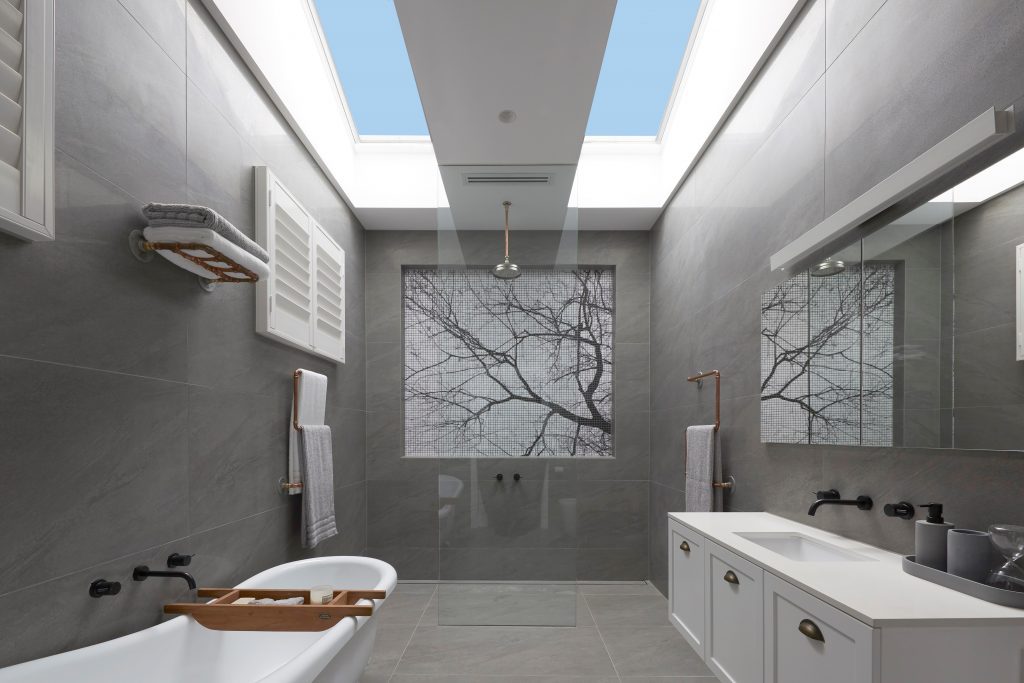 Skylights in an bathroom
By adding skylights into damp areas like bathrooms and laundries, a healthy environment is being created with natural light and ventilation.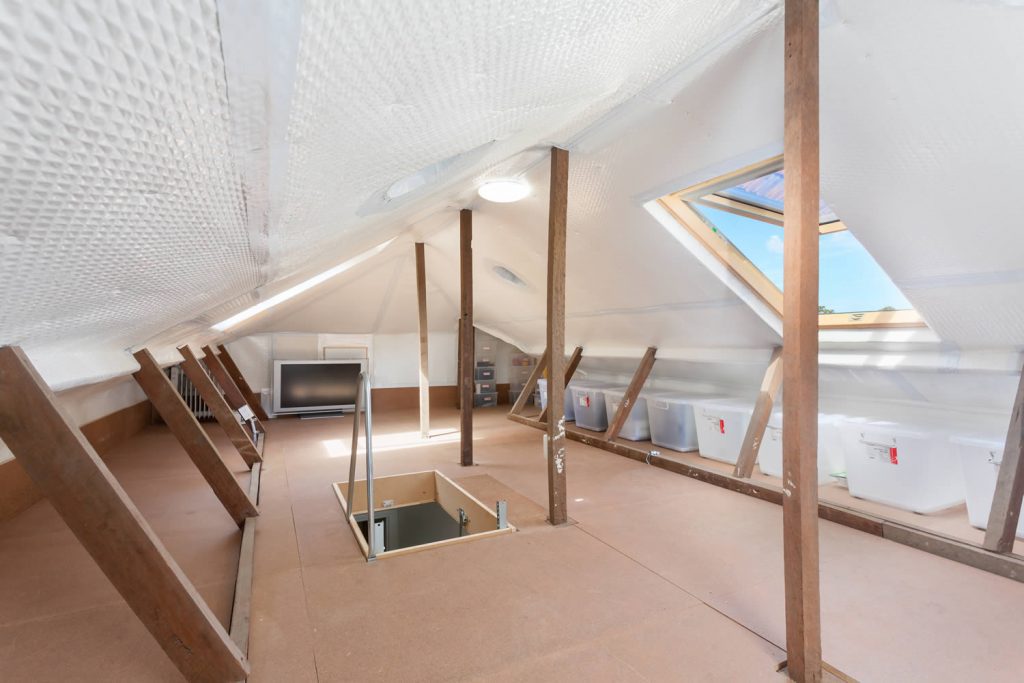 Skylights in an attic storage room
This skylight was added to bring in light and ventilation to an otherwise dark area. This will help the area with temperature control and any potential mould issues.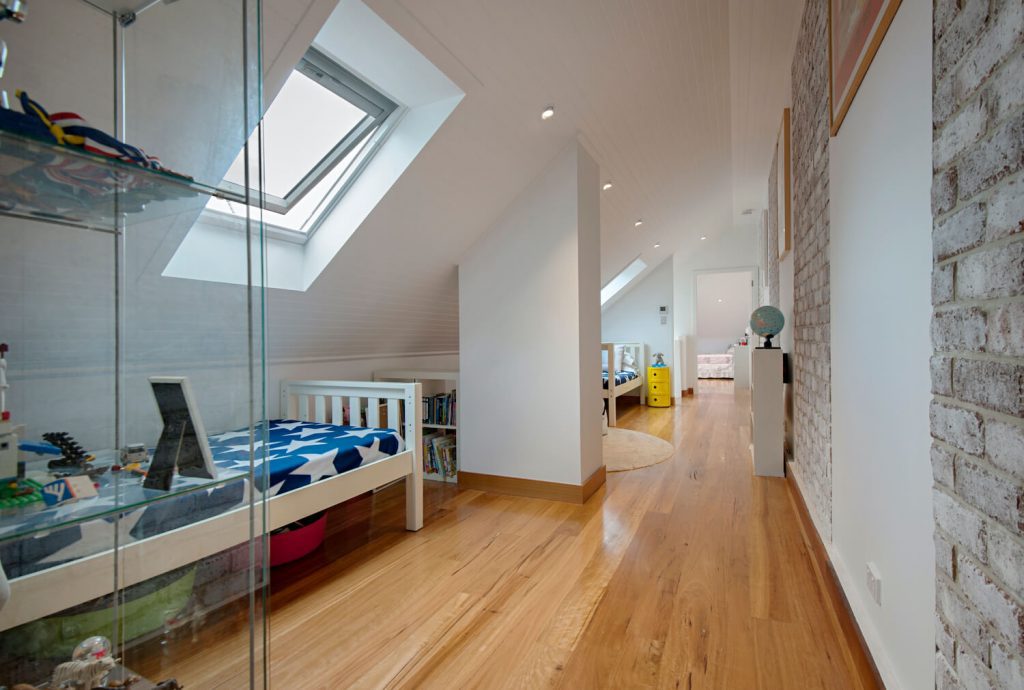 Skylights in a kid's bedroom
This bedroom is part of an attic conversion. The skylights provide natural light because there are no regular windows in this space.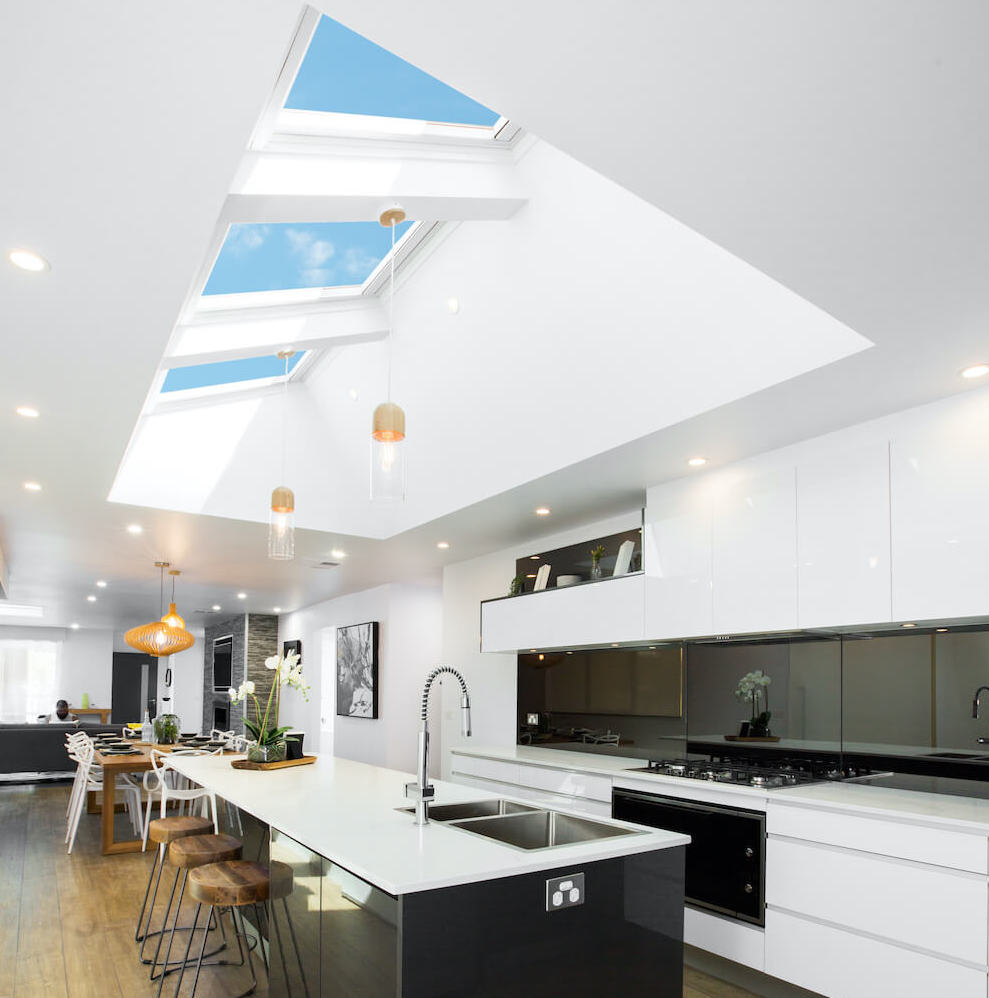 Skylights in a kitchen
These skylights have completely transformed this kitchen, bringing the outside in.
Enhance your home and bring the outside in!
Get in contact with our team today to arrange a free in-home consultation.
Contact Us