If you're considering a major house renovation, it's important to consider whether the cost will be worthwhile for your property.
This guide has been created to help you determine many of the factors and costs involved with a house extension or major renovation.
If you need more space, there are many reasons why you may wish to extend your existing property rather than simply move to a new place. Avoiding the hassle of moving, not to mention the process and costs of selling your house once you have outgrown it.
There's also the sentimental value of being able to stay in the home that you've created for your family in the neighbourhood that you know and love. A house extension can make the house that you currently own into your dream home, while also giving you full control over the outcome.
Different types of extensions
There are many different types of extensions which suit different properties. Your needs will determine which option is best for you.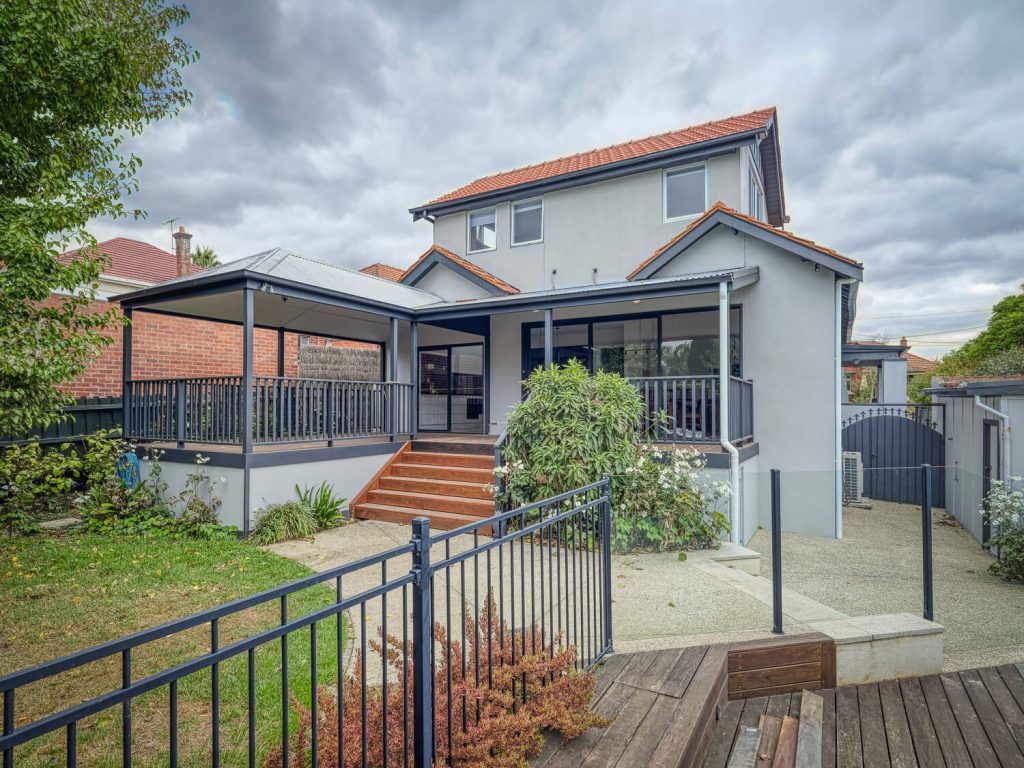 1. Ground floor extensions
A perfect option if you are looking to create more space in your home. With a ground floor extension, you will be extending the footprint of your home, so you will need to have the necessary space on your land to be able to do so.
Ideal for creating larger entertaining areas, adding in an alfresco dining area or increasing the size of the kitchen or laundry room.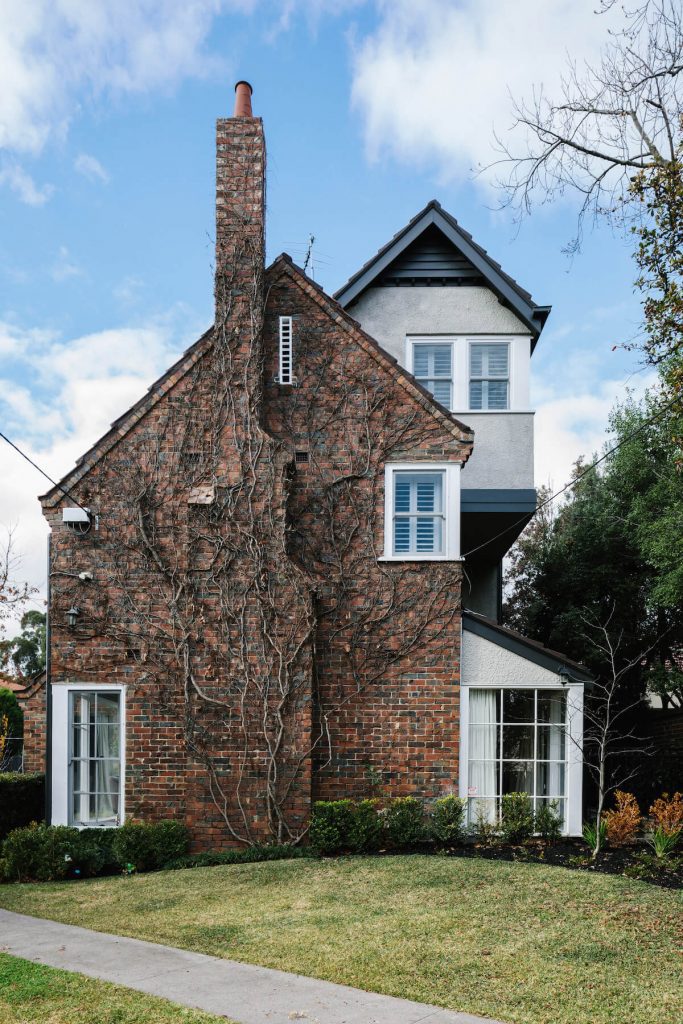 2. Single storey additions
Maybe you don't want to take up any more of your outdoor space, so you're more interested in extending upwards rather than outwards. If this is the case, you're looking at a single storey addition.
Single storey additions can give you enough space to add in an extra bedroom, a dedicated study or more bathrooms. Perfect for a growing family, or if you find yourself needing an office space to work from home.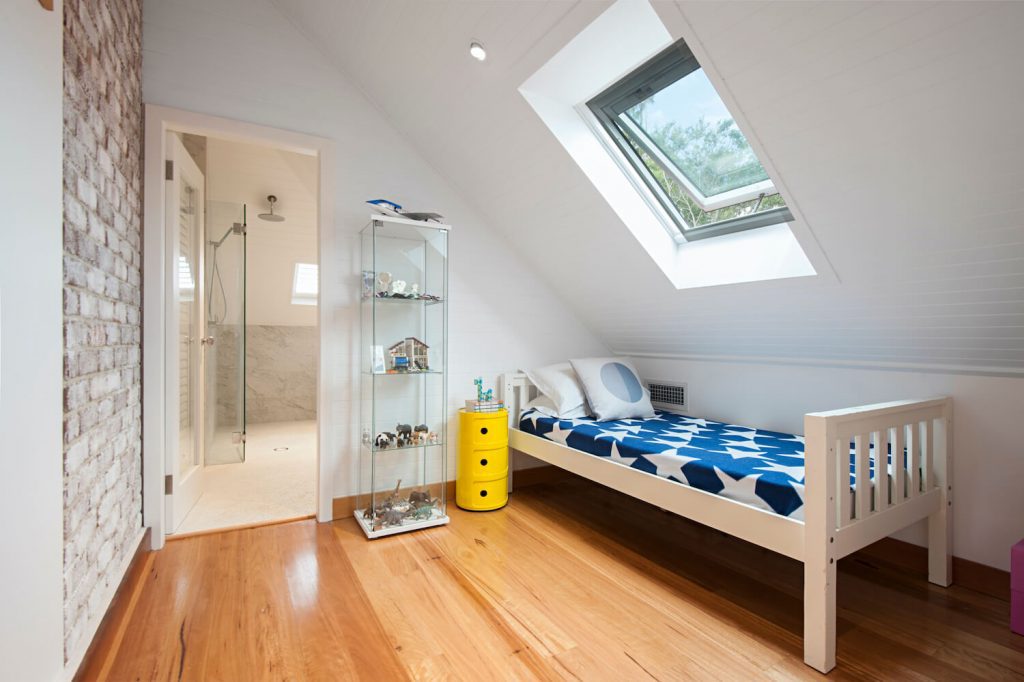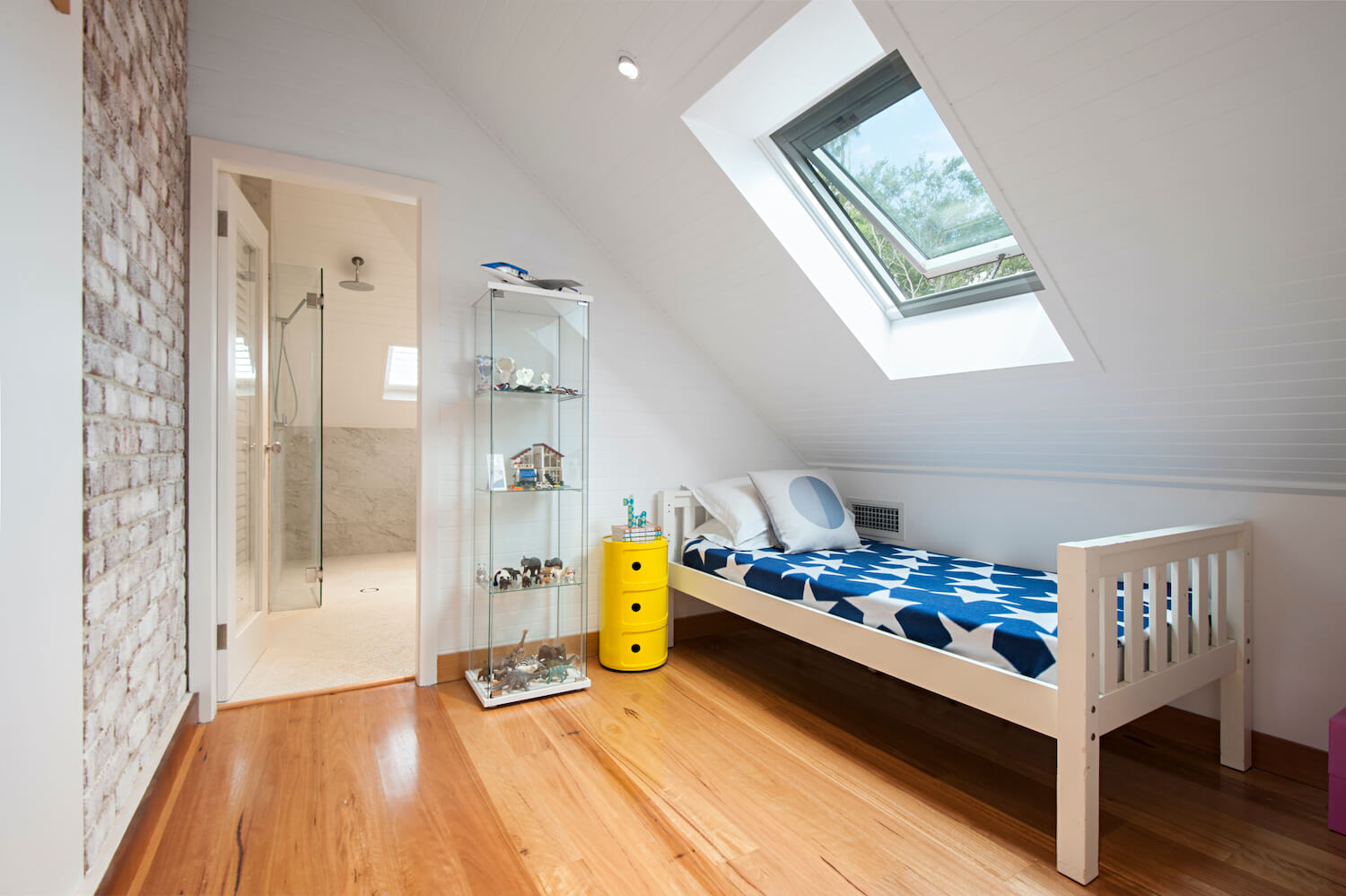 3. Attic conversions
Attic conversions help you make the most of the space that you already have. Did you know that up to 30% of the total floor area of many houses is the unused space beneath the roof? Turn this redundant space into a new living area, a home office, storage area or even an extra bedroom.
How much will it cost?
When planning your extension, many factors need to be considered to determine the overall costs of the project. Various costs are attributed to a range of expenses, such as the materials used, labour, fees, levies permits, taxes and GST. It's important to know all the potential costs upfront so that you can budget correctly.
The cost of a typical extension ranges from $2,000 to $4,000 per square metre, with more complex renovations and luxury builds costing a lot more than this due to more premium finishes and the higher level of work involved.
Specific costs to take into account
We've listed the most common cost factors below: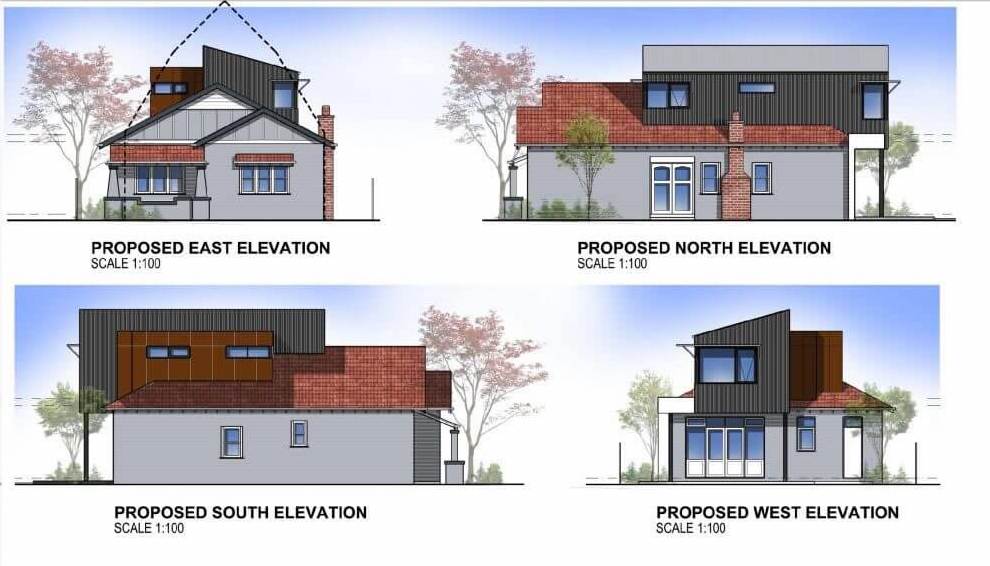 1. Concept plans
At the start of the process an architect or draftsman will be engaged to draw up plans of your renovation. Costs for a set of plans vary considerably. A draftsman may produce plans quickly from $2000 – $8000. An architect may produce plans from $15,000 and upwards, depending on the complexity of your project.
Yelena from Urban Den Architects says 'It is ideal if the plans are as detailed as possible, in order to enable the builder to price up the build accurately. When plans are not detailed enough, this usually causes budget overruns.'
At Attic Group, we manage the design in-house as part of your extension project, making it far cheaper than hiring someone external. Contact us today for a free quote!
2. Council plans and approvals
Council approval or a building permit may be required depending on your job. Typically your concept plans would be submitted to council, who charge a fee for this submission. This ranges from $1,500-$4,000 for an average home extension, however we advise checking with your local council for their fees as this varies between areas.
It's also important to keep in mind that if your home has special requirements such as a heritage listing, there may be other costs involved.
At Attic Group we design and organise council approvals on your behalf as part of our service.
3. Surveyor or engineer
You may require a surveyor or engineer's professional advice depending on your project.
4. Reinforcement of existing home
A single storey addition or large attic conversion will sit on top of the existing home, so the lower level may need a certain level of reinforcement or structural changes. A ground floor extension may also require some structural changes to the joining walls of the existing home.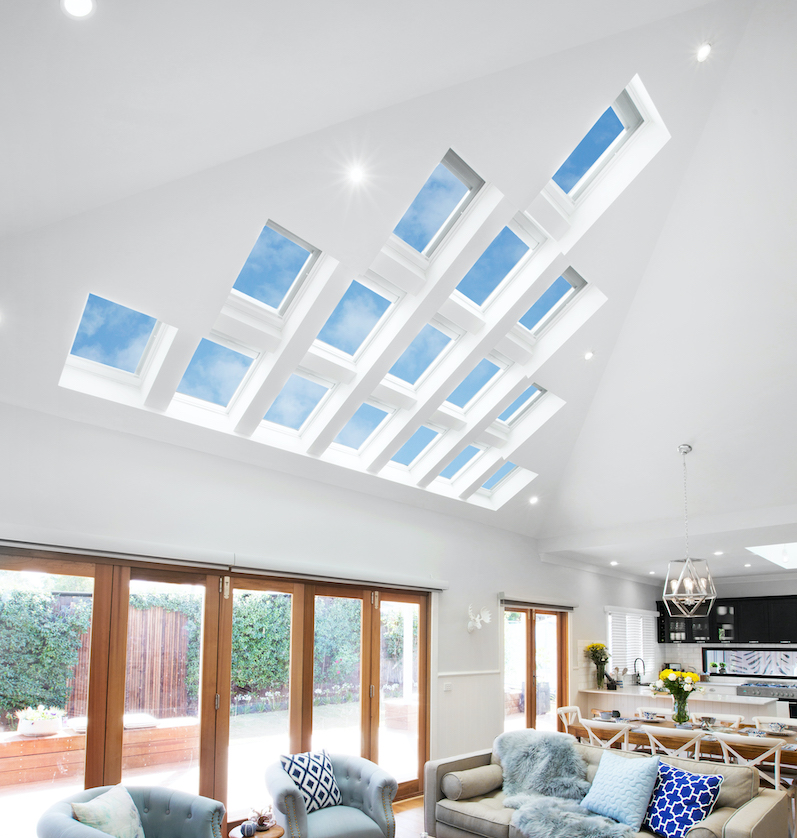 5. Windows
The number and size of windows you require will impact the cost. Skylights are a great option for single storey additions and attic conversions. If you want double glazing this will be at an added cost as well.
Click here to see some of our recent projects with skylights
6. Roofing and tiling
The new roof will require tiling.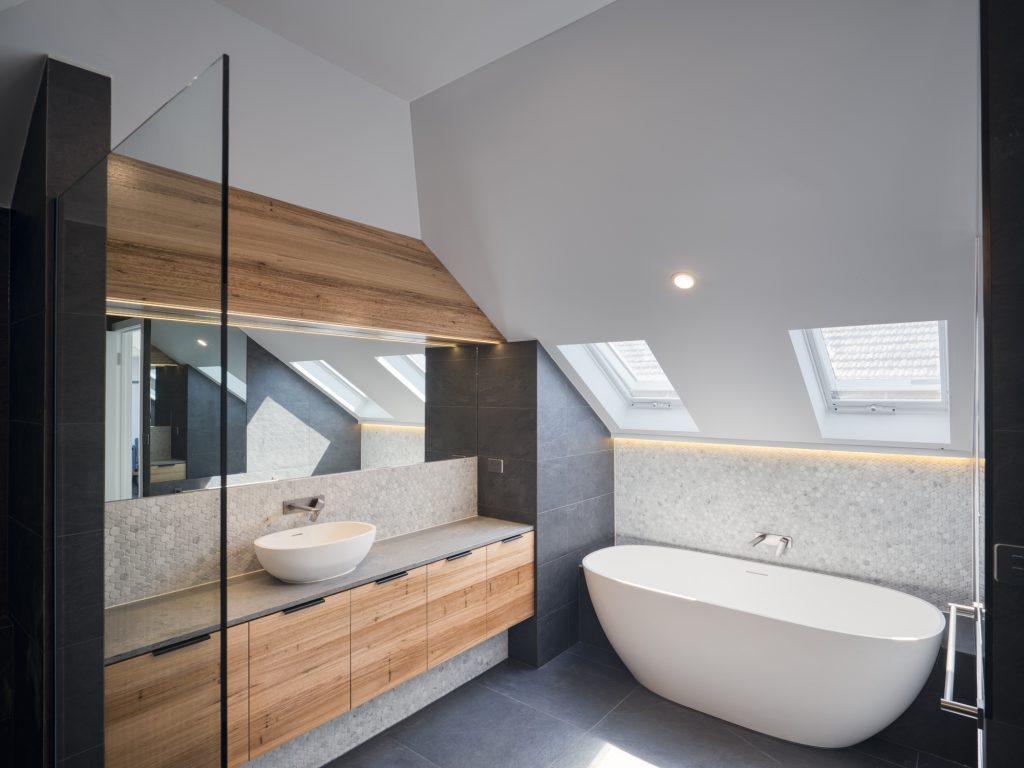 7. Plumbing
Does your renovation include a bathroom or kitchen? Plumbing will be an added cost, as opposed to an extension that is just a living room or bedroom.
8. Heating/cooling
Do you need to extend the gas lines do you can have gas heating in the new area of your home? Do you require air conditioning? Ducted air-conditioning and reverse cycle are some costs to consider and will depend on the size of your extension.
9. Interior fixtures and fittings
The cost of carpet, floor boards and tiles vary greatly depending on your preference. Do you want plantation shutters, curtains or roller blinds on your windows? Other fittings include door handles, light fittings and paint as well as sinks, baths, toilets and showers.
Will a house extension add value to my home?
The above list explains most of the common cost considerations in a house extension and it should help you plan out the costs of your renovation project.
You should do your own research into the property market in your particular location. Adding in extra space could increase the value of the property or increase the demand.
Extra bedrooms, bathrooms or living areas are often cited as very attractive features to potential buyers.
Tess Lazareff from Upstate Dee Why explains:
'The data from two side-by-side homes with exact sizes and similar floor plates, sold in the same month shows that:
Property A sold for $1.35million with no renovation work completed.
Property B sold for $1.517million after a $25k renovation.
Adding an extra bedroom to your home will add an extra $200,000 minimum to the value of the property. Adding extra space in a home will help appeal to a broader target market and thus elevate your property's worth exponentially, not only a $ per sqm but the competition of database will keep pushing that price up.'
Nick Duchatel from Belle Property explains the best areas of the home to expand to increase value:
'Young families make up the biggest part of the market and so ensuring your home appeals to the most competitive part of the market is critical.
Kitchens sells home, where possible increasing the size of this space and flow of this area to the main living/dining space is key.
We are going through some interesting times at the moment, it's clear that working from home will potentially become the new normal. There is a need to create a home office or adding a separate studio to your property, this is a great way to add value to your home.'
If you have any questions or want to talk about your next project, give the team at Attic Group a call on 1300 655 525.